Portland is more than a hip town, it's a mecca for food and wine, not to mention no sales tax, gorgeous scenery and easy access.
Many regular readers know that the hubby and I have a several-years-old tradition of spending Thanksgiving somewhere outside of LA with the son and the daughter. It started in 2007 with a trip to London and has continued since with domestic trips to NY, Chicago, New Orleans (twice), Napa, Nashville and this year in Portland. Why Portland? Why not?! So off we went.
Yours truly typically lays out the things to do and see for these trips. But having son Sam as the family's resident sommelier (and founder of The Cellar Beverly Hills) in this wine-centric region certainly took the burden off me; he secured the winery visits (five the first day) and I sourced the restaurants. I'm not sure why Higgins wasn't originally part of the plan, but in retrospect I am delighted the hotel sent the hubby and me there the first night (the kids flew in later). It was a spectacular choice and a harbinger of the food scene in the area (dishes below).
The Willamette Valley—roughly an hour outside of Portland—produces some of the finest Pinot Noir wines around. That is my drink of choice so I was a happy camper to the extent I could taste a bit and still be the designated driver. While not tasting, the scenery provided an exquisite backdrop—fall foliage at its peak with pockets of mist. We were thankful to experience such beauty all around.
Portland's iconic landmark, Powell's Books, was open Thanksgiving Day making our "what should we do until dinner" decision an easy one. The store comprises a full city block with multiple floors and a massive amount of titles. I'm not sure how shoppers found one another before everyone had a cell phone, making the "where are you" challenge much easier. Fun fact: If you're perplexed as to how to get your purchases home, Powell's calculates shipping cost by the number of items and not by the weight. So the son purchased five hefty coffee table books and the cost for shipping was $9—much less than UPS ground. Avid reader Hannah made not one but two trips to Barnes & Noble on Black Friday for amazing deals. We did our share to help the Portland economy for sure.
A most fun surprise for us NCAA basketball fans was discovering the PK80 tournament taking place in Portland in honor of (Nike founder) Phil Knight's 80th birthday. The boys went off to see beloved Ohio State Buckeyes take on Gonzaga after Thanksgiving dinner. It was great fun seeing lots of players and their families at our hotel (UConn, Butler and Texas).
Exploring the Nike Headquarters in nearby Beaverton is a must. The vast campus offers every type of training facility—full size—including track, soccer, basketball, beach volleyball and work-out facilities not to be believed. It is a spectacular setting with a serene lake right in the middle. Although pretty much vacant (Friday), one still could see just how cool a place this must be to come to work. We did wonder if EVERYONE in the company is fit and works out. Any diversity allowed in that department?
The "last supper" was at The Hairy Lobster; photos and description below.
By now, the "Why Portland" question should be well settled. A visit is highly recommended. By the way, next year is already decided: a week in Charleston & Savannah.
Accommodations: Portland Downtown Marriott on the Willamette River
Wineries: Bethel Heights, Cristom, Eyrie, Arterberry Maresh, Domaine Serene, Bergstrom
Dining: 411 Lounge, Valley Commissary, Bistro Maison, The Hairy Lobster, Higgins, Little Bird Bistro, Cheryl's on 12th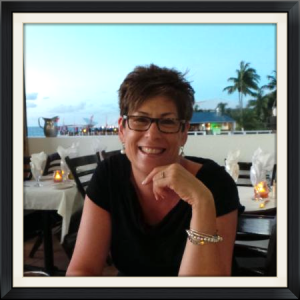 Summary
Article Name
Travel with Teri: Portland, a Hip Town for Food, Wine, Gorgeous Scenery
Description
Portland is more than a hip town, it's a mecca for food and wine, not to mention no sales tax, gorgeous scenery and easy access.
Author
Teri B., special contributor to SFVMedia.com; images from Teri B.; main image by Png-Studio