As a longtime member and past president of a most amazing group of LA-area business women — Organization of Women Executives — I agreed to co-chair our special events for this year. Looking for new and different things that our members might find of interest can be challenging. But upon reading how LA's own downtown arts district (DTLA) had literally exploded to nearly 50 blocks, I thought how fun it would be for our members to explore.
Key to the event was the expert guidance of Lara Dildy, editor of Downtown Los Angeles Art Walk, a monthly event supporting, exposing and bringing people to the area. Click on the link to read all about this amazing evening and the organization.
Lara met our group of 20+ members and their guests at noon just outside the iconic Grand Central Market where many of us had arrived earlier to grab a bite.  Off we went down Broadway to 4th Street.  Our first stop was at the corner of Spring and 4th, at the conjoined galleries of Miguel Osuna and Robert Reynolds.  We had the opportunity to meet both of the artists and hear about their works.  The benefit of our relatively small group provided a very personal feel to our tour.
From there we proceeded to the Howard Griffin Gallery, with a large display of Thierry Noir works. Mr. Noir is most notable as being the first artist credited with painting the Berlin Wall in 1984. His work is prominently displayed in the alleyway separating Spring and Main Streets in an enormous mural seen below.
I for one was not even aware of The Last Book Store prior to Lara's and my test run a few months ago. I am always surprised as a native Angeleno to make new discoveries. This remarkable spot at the corner of 5th and Spring comprises not just countless "real" (hardcover!) books for sale but many small galleries in the upstairs area as well. And, natch, a place that sells coffee. It was a challenge gathering up the troops to proceed to our last stop.
Gloria Delson Contemporary Arts on Spring Street was the official conclusion to our two hours, but many members went on from there. A few of us couldn't resist the chance to indulge at nearby Gelateria Uli, with the sincere hope they open other locations. It was then back to our cars after a terrific afternoon. I know I will certainly look forward to a return visit!
Are you thinking about going somewhere but are stuck getting started?
Do you need some ideas and/or expertise in planning your next adventure? 
Instead of spending your valuable time, send me an email ([email protected]) — and let me help you with all your travel needs!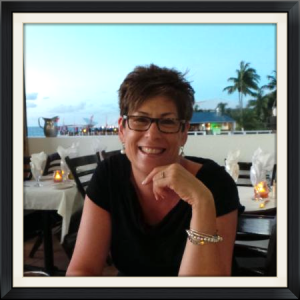 Images by Teri B.
Homepage image by Roza.
Read more, Travel with Teri B.